WIN a Mt. Nittany Print!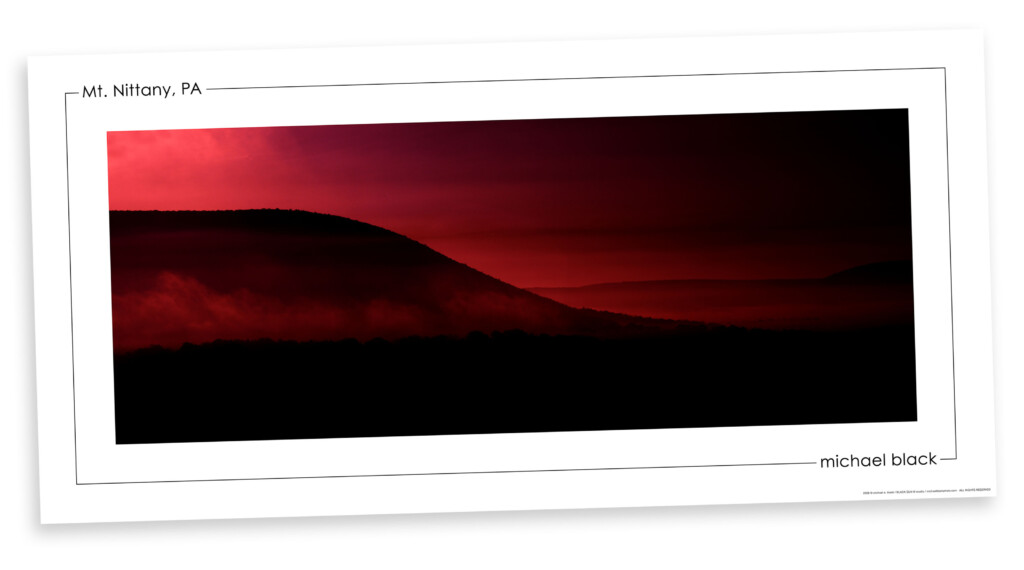 In honor of kicking off the official BLACK SUN facebook fan page, I am giving away one limited-numbered edition print of Mt. Nittany. This is an 18"x36" gicleé print, archival mounted, matted, and ready for framing of your choice. I am limiting this print to 100 pieces only.  If you want to be in the running simply got to: http://FACEBOOK.COM/michaelblack.BLACKSUN and select "LIKE IT" at the top of the page.  I will randomly select 1 winner from the fan list on July 4th, 2011
This print is available for purchase by contacting BLACK SUN studio directly.
###